"Modded Out" Analog Bass Line Synthesizer with VCO, MIDI-Controllable VCF and Sub-Harmonics Oscillator
"Modded Out" Bass Line synthesizer featuring the most legendary modifications

Pure analog signal path based on legendary VCO, VCF and VCA designs

Sawtooth and square waveform VCO with transistor wave-shaping circuitry

Amazing 4-pole low-pass resonant filter with cut-off, resonance, envelope, decay and accent controls

Easy-to-use 16-step sequencer with 7 tracks, each with 250 user patterns

Filter frequency fully controllable via MIDI CC

Earth-shattering sub-harmonics oscillator with switchable output level

Authentic analog slide circuitry with external slide control

Slide Time control allows for variable slide time (up to 6 times longer)

Sweep Speed switch features 3 accent speed modes (slow, norm, fast)

Accent Sweep switch features 3 sweep combinations with high resonance mode

Filter FM control modulates frequency of the filter from the audio output of the VCA

Muffler circuitry features post VCA distortion with full bass response

Dedicated Accent push button to manually activate the accent

Soft Attack control for wide range of attack times for non-accented notes

Normal control for wide range of decay time for non-accented notes

Accent control for wide range of decay time for accented notes

Filter Tracking control for filter frequency tracking of the current note

Overdrive control adds insane spice and edge to your sounds

Massive amount of CV and Gate in/outs for extreme creativity

16-voice Poly Chain allows combining multiple synthesizers for up to 16 voice polyphony

Premium quality VRs featuring high resolution and metal shafts for long life cycle

15 controls and 33 switches to give you direct and real-time access to all important parameters

MIDI and USB implementation with MIDI channel and Voice Priority selection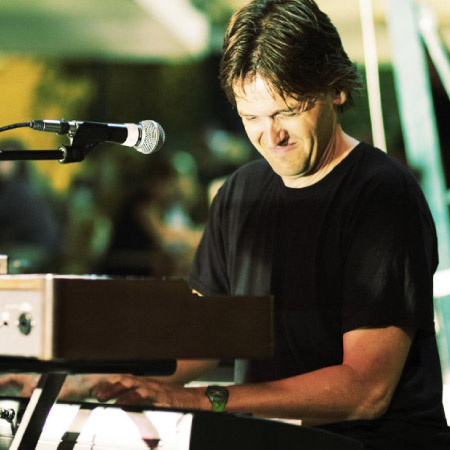 TD-3-MO-BK
Sometime after the release of the original TB-303, creative users realized that there was more to squeeze out of an already amazing bass machine, to produce sounds that were unique to themselves. As word started spreading about third-party mods adding more functions and many more ways to shape sounds, synth-heads around the world wanted to get their hands on a modded TB-303. Now it's a lot easier to get that awesome "modded-out" sound with the Behringer TD-3-MO-BK, an ultra-affordable and faithful homage to the iconic synthesizer that's capable of creating some fiery basslines and much more now in a sleek black enclosure.

With its pure analog signal path, 16-step sequencer and authentic VCO, VCF and VCA filters, the TD-3-MO-BK is sure to become one of your favorite synthesizers.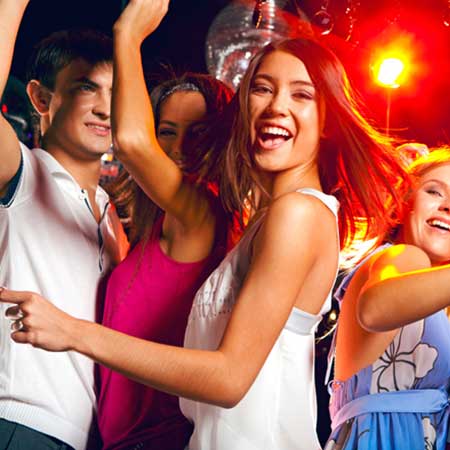 Pure Analog Signal Path
Great care has been taken in engineering the TD-3-MO-BK, including the true to the original VCO, VCF and VCA designs and pure analog circuitry with matched transistors. This highly-focused attention to detail is what gives TD-3-MO-BK its ultra-flexible sound shaping capability, which covers a wide spectrum for you to create some super-funky bass lines and pounding rhythms that can keep you, and the crowd, grooving all night long.
Rock Right Out of the Box!
Your TD-3-MO-BK comes ready to rock, thanks to its default signal routing that doesn't require lifting a single patch cable to instantly create amazing sounds. The highly-intuitive layout lets you easily tap into the inspired sounds of 1980s and '90s wave, EDM and synth-pop music tracks that made history – or to design incredibly fat and original sounds that will make you a legend in your own right!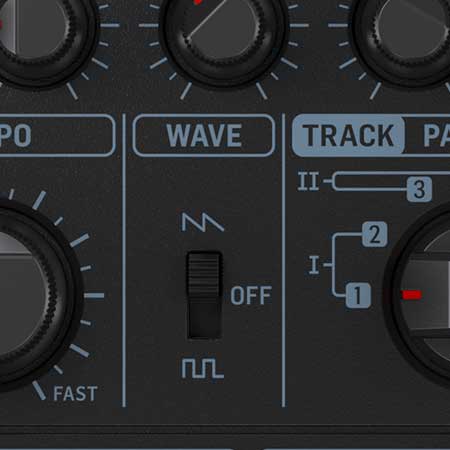 Vintage Oscillator
The TD-3-MO-BK includes an ultra-flexible sawtooth and square waveform Voltage Controlled Oscillator (VCO) that can be tuned, shaped and even overdriven just the way you want. The amazing 4-pole low-pass resonant filter has controls for cutoff, resonance, envelope, decay and accent that you can adjust and tweak to add tension and spice to your songs. When you want to go even lower, you can tap the Sub Oscillator button giving you an extra octave, more low end and a deeper sound.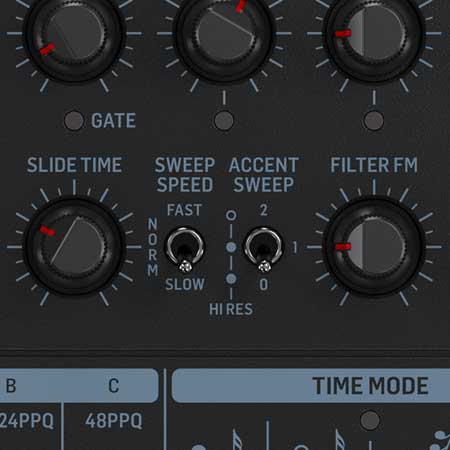 More Features
Because it's a "modded out" version of the original TD-3, there's a whole plethora of amazing new features that will surely let you set your music apart such as a MIDI C/C controllable filter, variable slide time control, three-mode Sweep Speed switch, Accent Sweep Switch, a Soft Attack control and so much more! The TD-3-MO-BK is a truly a great addition to your current setup so you can start creating those tasty beats and basslines that you've always wanted.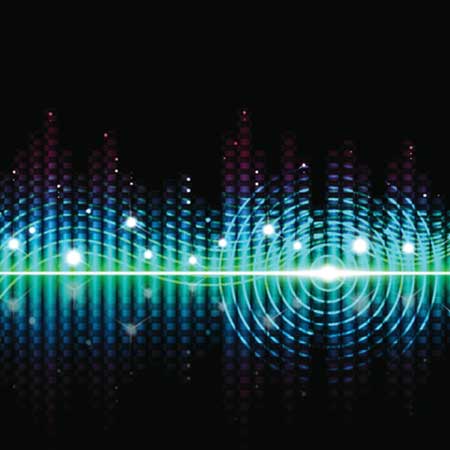 Onboard Sequencer & Arpeggiator
The onboard sequencer with 7 tracks allows you to program up to 16 steps of notes and rests and save them as a Pattern. You can record, save and recall up to 250 patterns, all of which can be stored in the 4 Groups. Your sequences can be played either in Keyboard mode, where you create and store the pattern, or Step mode which allows you to interact while composing a pattern. The onboard Arpeggiator features wide patterns you can build to provide a virtually-endless array of sound effects. Both the sequencer and arpeggiator in the TD-3-MO-BK are fun, mesmerizing and totally addictive...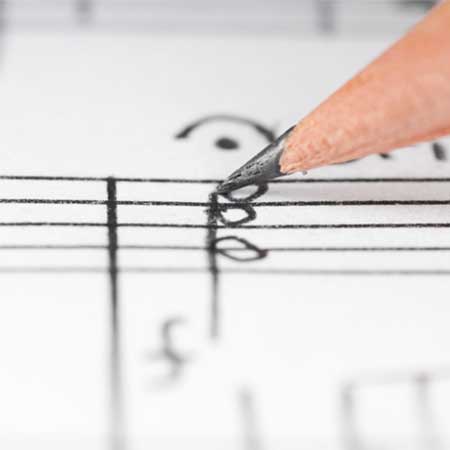 16-Note Poly Chain Ready
While it is a monophonic instrument (one note at a time), TD-3-MO-BK's 16-note Poly Chain function lets you combine multiple synthesizers for up to 16-voice polyphony – plus provides vastly improved reliability and stability over its 1970s and '80s predecessors.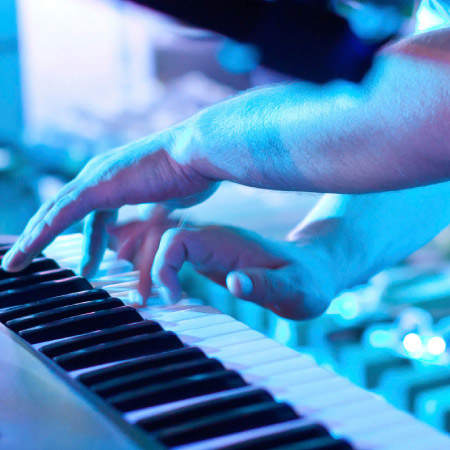 Controls & Connectivity
We just can't help ourselves – like you, we're gear-heads, too. For those who want the numbers, TD-3-MO-BK has 15 controls and 33 switches to give you direct and real-time access to all important parameters, all laid out in a highly-intuitive format that puts the joy back into your music creation. And you can expand TD-3-MO-BK's tone-sculpting capabilities beyond your wildest dreams by utilizing the multi-I/O patchbay to connect external devices!