Portable 4-Voice Hybrid Synthesizer with 2 Analog Modelling Oscillators Per Voice, Analog Filter and Arpeggiator
Programmable 4-voice hybrid synthesizer with 2 analog modelling oscillators per voice

Analog filter for warm and natural sound

Reproduction of the JP-8k sound engine with Supersaw waveform

Additional 2-operator FM engine for unparalleled sound possibilities

Authentic 12-bit DAC for classic sound

16 touch-sensitive keys for great playability

32 memory presets, expandable via SynthTribe app

Arpeggiator with 3 patterns and hold function

Individual envelopes for filter and amplifier for creative sound shaping

2 powerful LFO's to control filter and oscillator tuning

6 function buttons and OLED display for easy and immediate parameter editing

USB Type C allows powering via smartphone, power bank or computer

Comprehensive USB/MIDI implementation (including NRPN/CC control of all parameters and bulk load/save)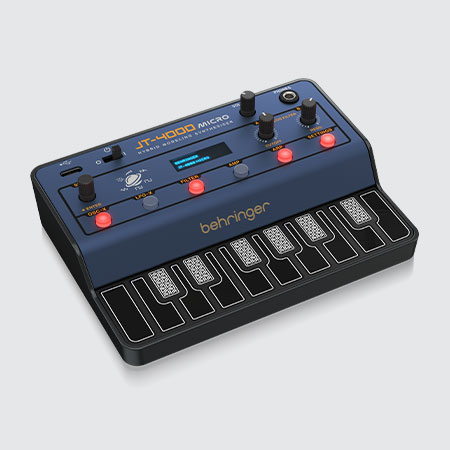 JT-4000 MICRO
Be ready to jam anytime, anywhere with the Behringer JT-4000 MICRO, a super portable programmable 4-voice hybrid synth that comes with 2 analog modelling oscillators per voice. Whether you're in a cramped bar or travelling, you can have a powerful synth with you whenever the mood strikes you.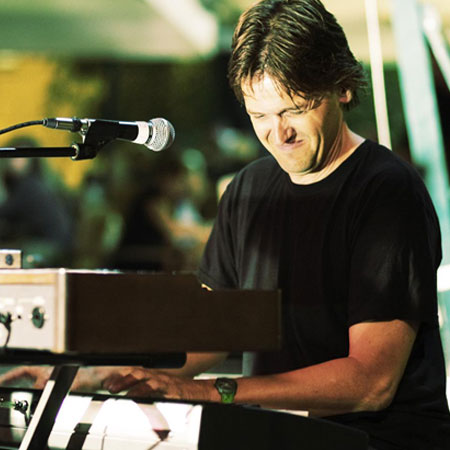 Faithful Recreation and More
The JT-4000 MICRO is a reproduction of the JP-8k sound engine with a Supersaw waveform. But we decided to go a bit further than that and hit it with a shrink ray, 32 memory presets, plus many more features that make it an amazing and flexible synth that can fit any setup.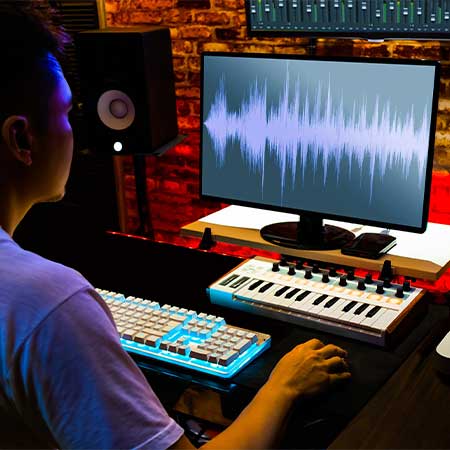 Classic Sound, Compact Enclosure.
Analog filters in the JT-4000 MICRO coupled with an authentic 12-bit DAC give it a warm and natural sound that's evocative of the timbre of classic full-sized synths but in a sleek, convenient and portable enclosure.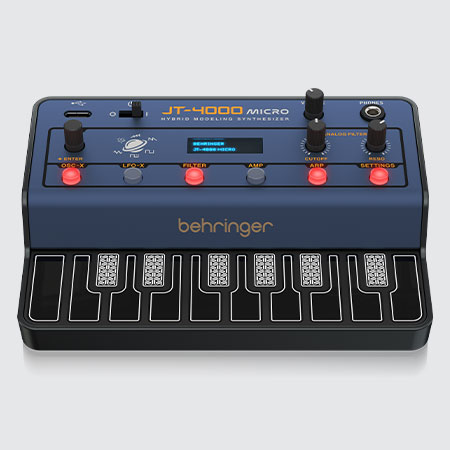 Unparalleled Sonic Shaping
Undoubtedly, the most iconic feature of the JT-4000 MICRO is its electro capacitive keyboard. 16 touch-sensitive keys are available to you that allow for a great deal of playability. But of course, the keys are only part of the equation. The JT-4000 MICRO features filter and amplifier envelopes plus 2 powerful LFO so you can sculpt your sound any way you want!